SPELAB 11-23 Ford 6.7L Powerstroke CCV/PCV Reroute/Delete Engine Ventilation Kit
Out of stock
Many in stock
Description

 Instruction

Review + Q&A
SPELAB 11-23 Ford 6.7L Powerstroke CCV PCV Reroute/Delete Engine Ventilation Kit
(Notes:The box in the main picture is the SPELAB brand logo box, not the packaging box. The actual packaging box is a non-LOGO packaging box.)
Brand: SPELAB
Product Type: CCV PCV ReRoute/Delete Kit
Fits : 2011-2020 6.7L Powerstroke Diesel
Function version (SKU:SPIS26010):It can complete the CCV reroute function and has the effect of cooling and reflow(6 Feet 3/4'' Hose)

Ordinary version(SKU:SPIS26016):Can complete CCV reroute function(6 Feet 3/4'' Hose)
Benefits:
Vents crankcase blow by— decreasing oil deposits in the engine
No boot soak, intake gumming, etc.— increases the longevity of parts
Eliminates the need for the crankcase box on the top of the engine— frees up room for more activities under the hood
Venturi-style design— eliminates the need for restrictive baffles
Virtually no oil loss— no need to worry about puddles under your truck
Streamline routing with no angles— provides better pressure flow & no oil dripping
Includes ¾" 6Ft 100% silicone reinforced hose— designed for oil applications
Black Anodized components for better durability
This Crankcase Ventilation System provides a SOLID solution to eliminate unwanted crankcase pressure and effectively eliminate any power-robbing crankcase pressure. This is also a nice way to clean up your engine bay for more room for modifications. This is the best way to be sure your engine is getting the cleanest oil residue-free air ensuring the strongest combustion and best engine efficiency.
This will also stop the normal oily residue and sludge that collects in the intercooler and factory intercooler pipes. Service Free Crank Case Vent that includes a complete Venturi System to give an easy installation without having to buy additional parts or unnecessary trips to the auto parts store. 
Instruction: SPELAB 11-20 6.7L Powerstroke CCV ReRoute Kit Installtion Instruction (Click to view)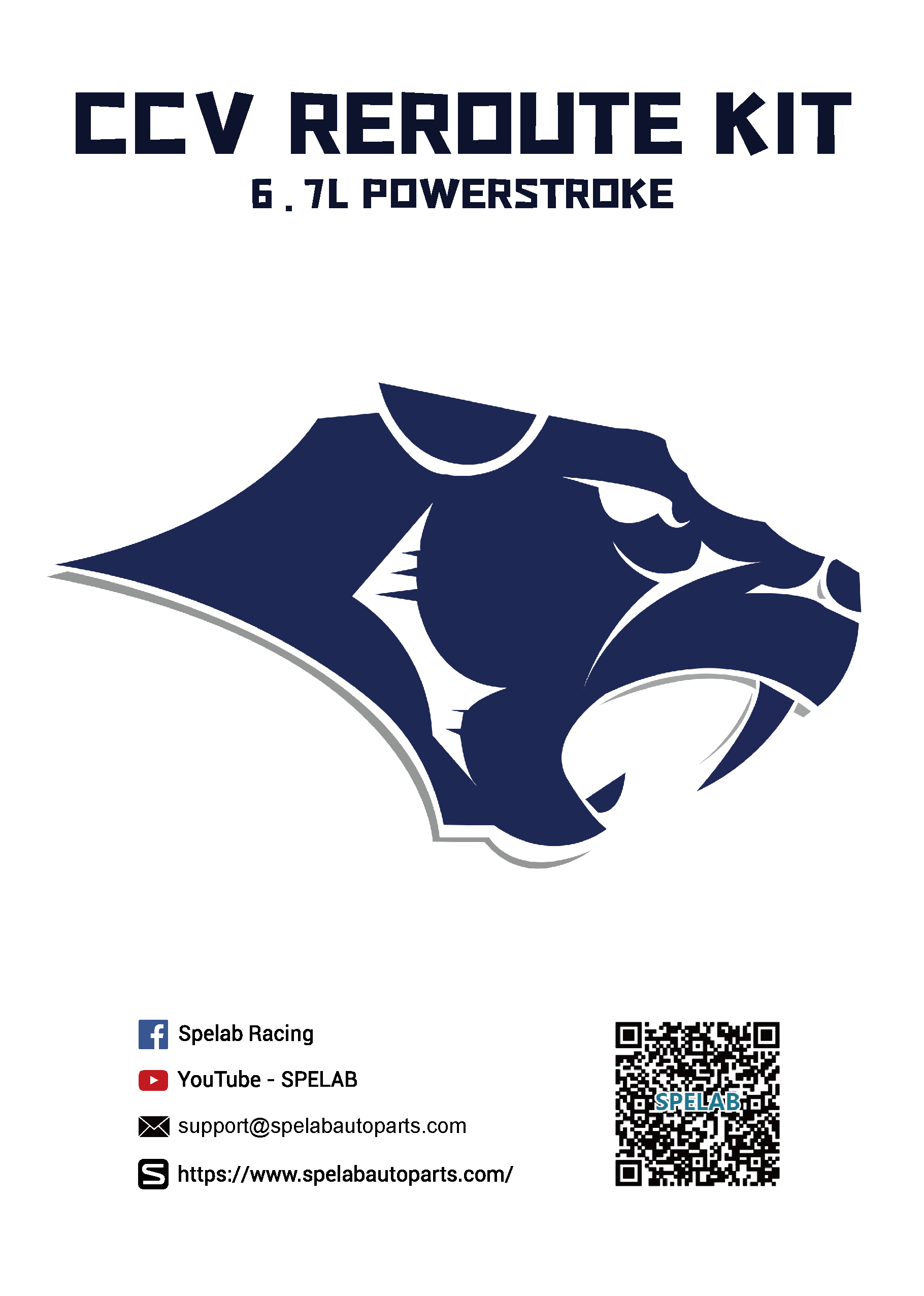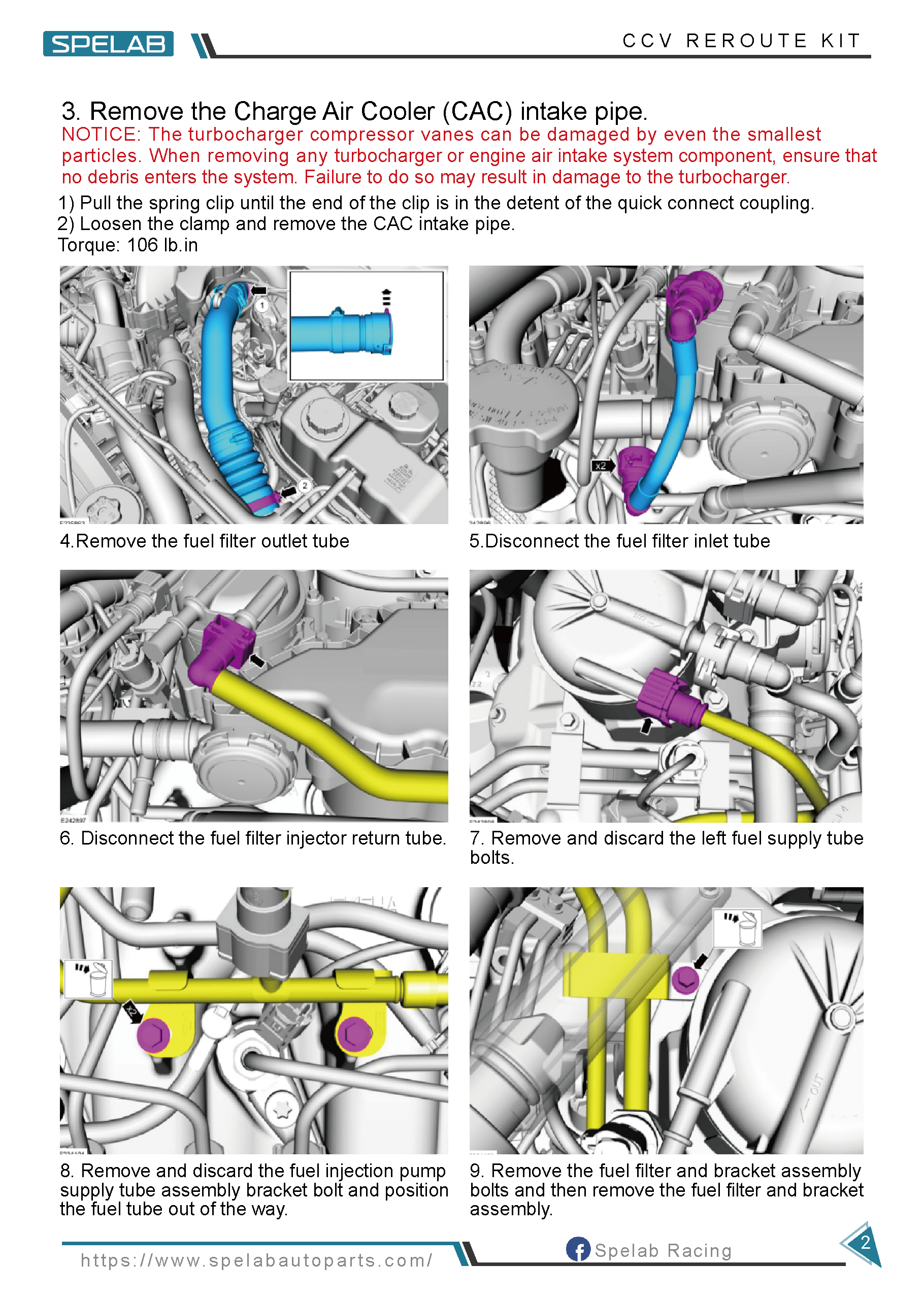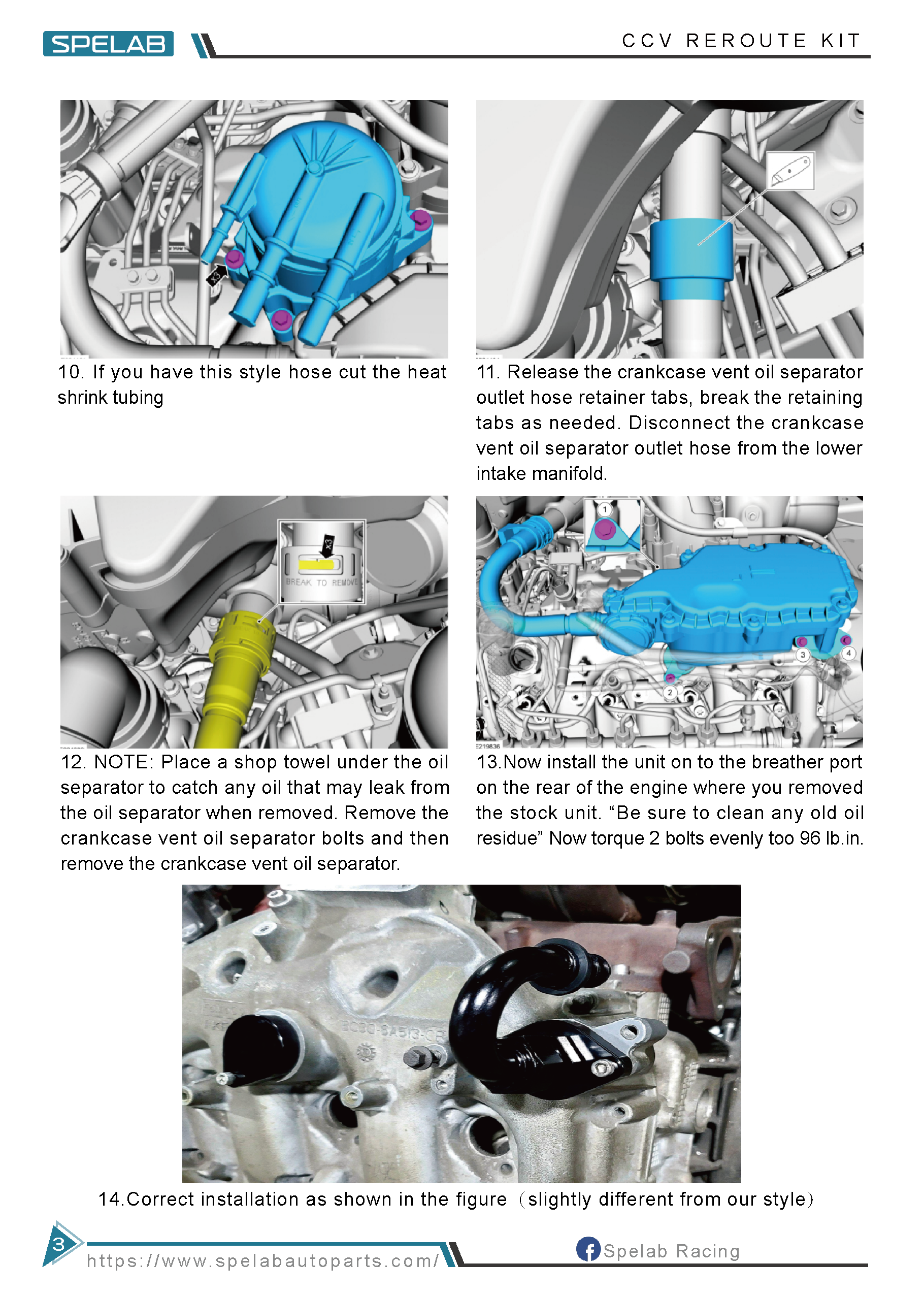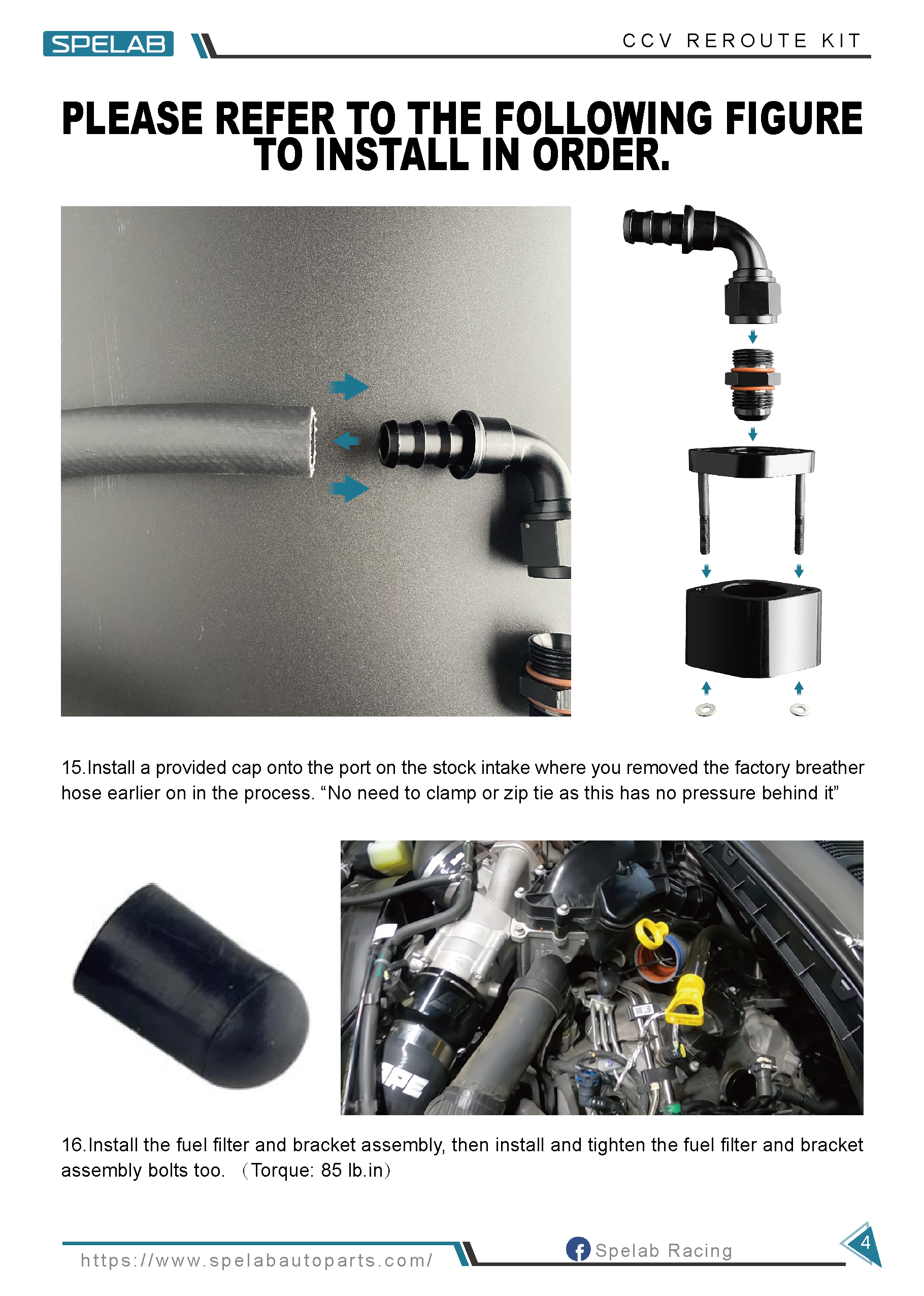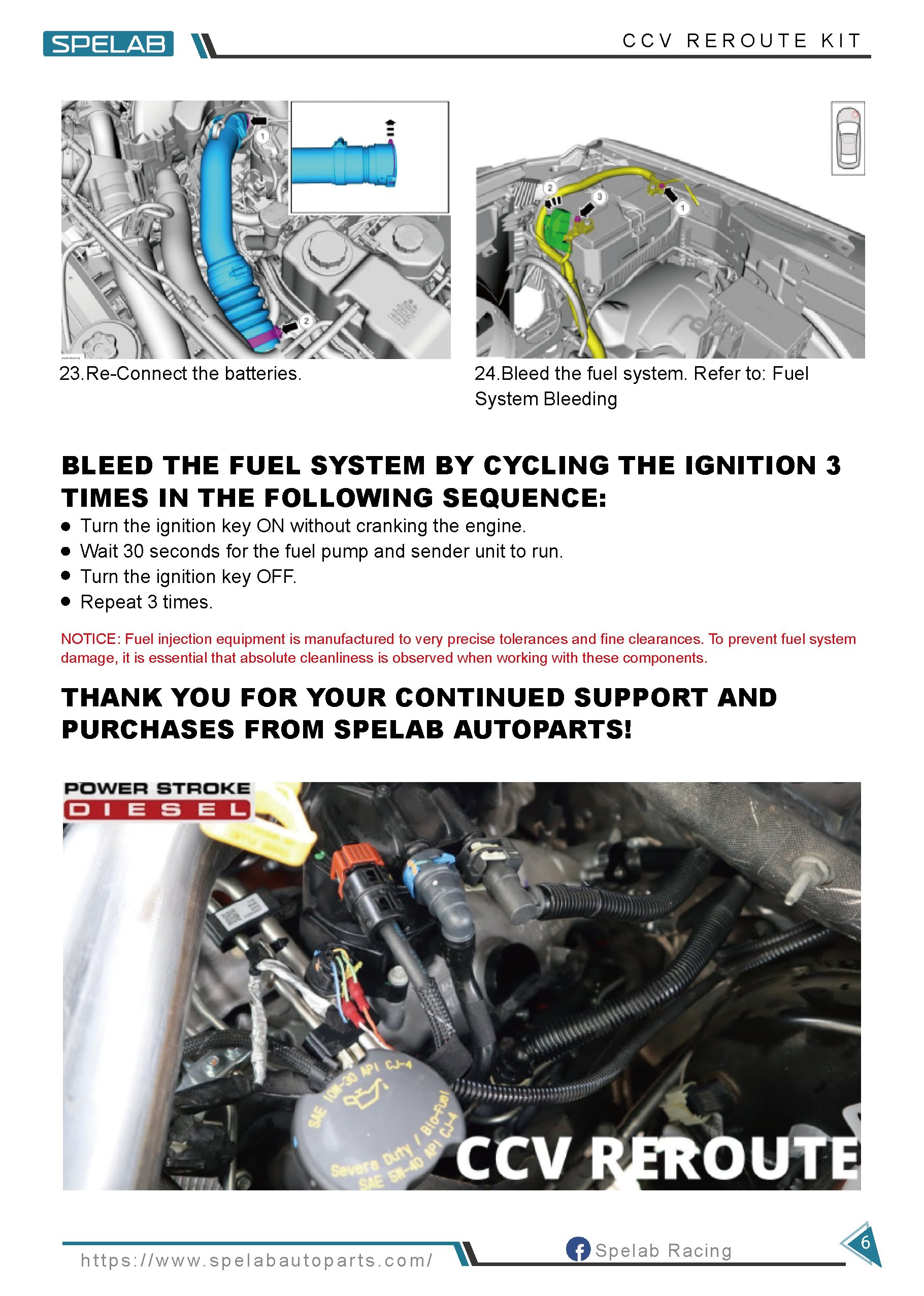 CCV re route
Parts are nice and fit well. The AN 90* is a little flimsy but it works well for what its needed for.
Good value
Nice kit, with out the premium price. A must for power strokes. Comes from over seas. Took about 10 days to receive, with good Communication along the way. Going to consider other offerings from SPELAB.
CCV/PCV reroute-delete
Great parts. Quick shipping. This kit stopped the truck from smoking like it was on fire at a stop light because the engine had way too much back pressure. Thanks
Easy to do and worth it
Easy to do. Only struggle was I take piping didn't want to come off so it was tight.
Works as described 100%
Awesome product and quality material. Look forward to more SPE products!
2013 F350, easy install. Wish hose was longer. Kit for my 2015 had a longer hose
2019 F250 CCV reroute
Kit works and fits as advertised. Would like a longer hose to be supplied, but the hose is long enough to keep the fumes under the truck.