SPELAB 2.0/2.25/2.5/3.0 Inch Remote Electric Exhaust Cutout Kit
Out of stock
Many in stock
SPELAB 2.0/2.25/2.5/3.0 Inch Remote Electric Exhaust Cutout Kit
This Electric Exhaust Cutout System is specifically designed and made to enhance the performance, sound, and power of vehicles with the flip of the toggle switch. Instantly increases up to 20+ Horsepower. Designed to be conveniently welded onto anywhere from the cutout location from the header to the catback of vehicles. The electrical appliance allows opening the cutout simply by flipping the switch and exhaust will be opened for a more direct exhaust flow, more power and desired loud rumble of the exhaust.
This Kit is compatible with ALL vehicles.
Note: please make sure you have enough space to install before purchase and make sure your exhaust size is same with the exhaust cutout.
Details and Specification:
Brand Name: SPELAB
Mounting Position: Rear
Pipe Material: Stainless Steel
Valve Material: Aluminum Alloy
Type: Dissipative Muffler
Color: Silver
Size: 2"/2.25"/2.5"/3.0
Weight: 3300g
Function: Adjust car sound
Warranty: 3 months in normal condition
The Exhaust Cutout Instructions(Click to view)
We also offer Dual Remote Electric Exhaust Cutout Kit, Please click the link.

a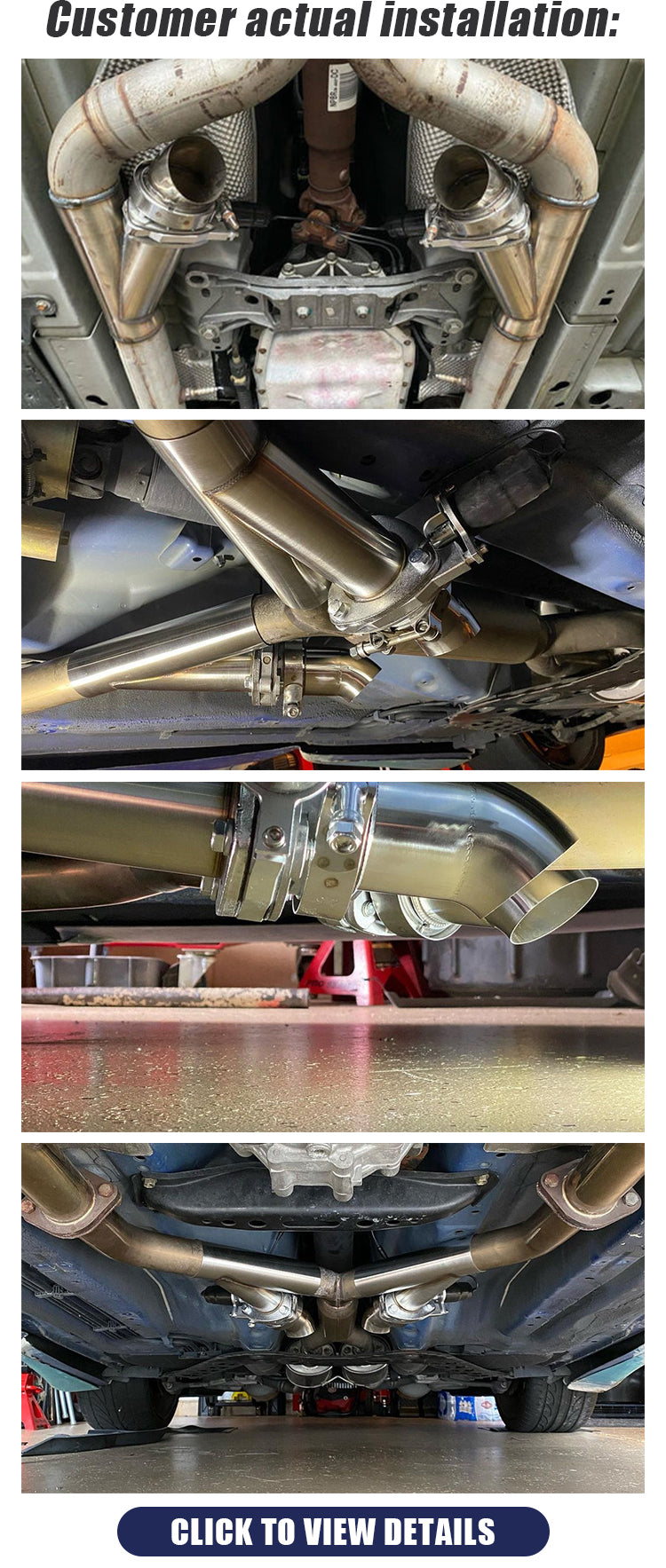 Great product. Very solid. Put it on two of my corvettes. I can go from loud to neighborhood mode in the push of a button. I highly recommend!!
64 Elky
Kit looked very well made. Unfortunetly I measured wrong and the 3 inch was too large so had to return it. Will certainly keep you in mind when doing my next car, a 1972 Chevelle convertible.
Great product!
Only reason for the 4 stars is due to the valve motor is a bit too long. I have the cutout installed in my Focus ST, which sounds great! But, due to the length of the motor it touches the floor board heat shield which causes rattling (not much clearance between exhaust pipe and floor).
Do I highly recommend this cutout- YES!!
SPELAB 2.0/2.25/2.5/3.0 Inch Remote Electric Exhaust Cutout Kit
Thank you very much for your review!
Quality is there
It seems nice I haven't installed it but I didn't receive the remote to control the valve from outside the truck
Hello. Is your package missing a remote control?
Yesuhhhhh
I love how It makes my car sound definitely recommend!!
Thank you very much for your review!!
Easy instal, good quality/sound. Best available option on the market.
Thank you for your review.
Solid
Pretty good sound. Wish it was water proof or at least had a better seal over the wiring