Author: SPELAB Mechanical Engineer (focusing on car modification for 10 years)
What does EGR delete do?
You may have heard of getting an EGR Delete kit if you're trying to increase the performance of your diesel engine. We're going to go over some of the benefits and drawbacks of installing this kit in your diesel vehicle in this article to understand better which option will be best for your specific circumstances. Let's begin with the fundamentals.
WHAT IS AN EGR DELETE?
To describe the benefits and downsides of an EGR delete, it is necessary first to comprehend what an EGR is, what function it serves in the engine, and what problems this valve causes. Exhaust gas recirculation, or EGR, is exactly what it stands for and does. To lower emissions, boost efficiency, and cut fuel usage, an EGR valve recirculates a precise volume of exhaust gas into the engine intake system.
Does that sound good? What would motivate you to obtain an EGR delete then?
Advantages of EGR Delete
1. MORE POWER
Removing the EGR valve will increase your car's performance and efficiency, and it will also make it much more powerful.
2. INCREASED FUEL EFFICIENCY
Higher fuel efficiency results from completely restored power levels. This is because by not recirculating the soiled exhaust gas back into the system, you are burning cleaner fuel. Additionally, you decrease the possibility of a diesel particulate filter failure and may experience up to a 20% improvement in fuel efficiency.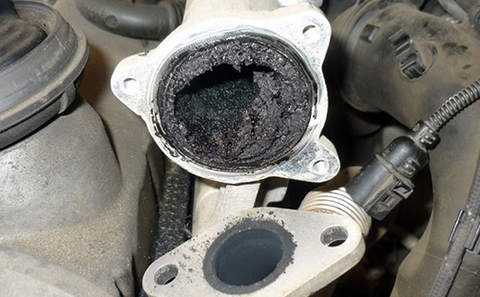 3. AFFORDABLE KIT
An EGR delete kit is one of the more reasonably priced modifications you can purchase for your car, and it typically pairs with a DPF delete kit.
Disadvantages of EGR Delete
While there are frequently numerous advantages to getting around a broken system, they could not be appropriate for all vehicles. Negative consequences on some diesel vehicles include decreased horsepower, elevated exhaust gas temperature, and engine banging. Sometimes replacing an EGR valve rather than bypassing it can be more advantageous.
A kit isn't usually required if an EGR valve is clogged because it effectively functions as an EGR delete. It is preferable to have a trustworthy mechanic examine your engine to identify the best course of action.
6.0 Powerstroke EGR Delete kit
The recirculation of exhaust gases is one method through which a vehicle generates its power. A more explosive outcome from the more air entering the combustion chamber can result in better acceleration. When using a 6.0 Powerstroke engine, an EGR delete can alter this procedure to let colder air pass through. Because you are removing the exhaust gas recirculation to produce a more robust experience, that result is conceivable.
For the majority of diesel engines, including the 6.0L Power Stroke engine found in older Ford® trucks, an EGR deletion kit is available.
LBZ Sinister Diesel EGR & Cooler Delete Kit 
The stock EGR system is replaced by this Sinister Diesel LBZ Duramax EGR Delete Kit for the 2006 and 2007 Chevrolet 2500 and 3500 HD. With the help of this kit, your engine's exhaust gas flow is increased, leading to a quicker turbo spool, lower engine temperatures, and more power at the wheels.
In addition to helping to reduce coolant temperatures and keep your intake manifold clear of power-robbing, hot, sooty air, the Sinister Diesel EGR Delete circulates engine coolant more quickly than the standard LBZ EGR delete kit coolant. This improves reliability.
Because of how clogged the system gets, an EGR delete kit is occasionally more of a preventative repair item for LML duramax engines. Over the course of a truck's lifetime, I observe many folks having to repair practically the entire EGR system.
Why not simply get rid of the headache? This kit can be used to help with that.
Should I Delete My 6.7L Cummins EGR delete kit?
No, you shouldn't take the emissions equipment off of any diesel pickup, to put it frankly. It is illegal to remove any factory-fitted emissions equipment, regardless of local or state testing requirements.