What is Dpf delete?
Author: SPELAB Mechanical Engineer (focusing on car modification for 10 years)
The additional diesel particulate matter and soot from the exhaust emissions are filtered out by diesel particle filters, or DPF as they are more often known. After the DPF has collected the soot, it stores it until the engine reaches a temperature where the extra soot may be burned to ash, a process known as regeneration.
DPFs need to regenerate in order to burn excess soot; a motorway run usually takes care of this; however, people who use DPF-equipped cars for short trips and city driving won't give them a chance to heat up the exhaust enough for regen to take place, which frequently results in them clogging and negatively affecting the performance of the car.
A DPF removal, also known as a DPF delete, which also needs an engine remap to work efficiently, is a technique to get around this issue while also modestly boosting performance. A DPF is used in every modern turbo diesel management system because it is now a requirement for European emission standards. However, a DPF can only regenerate so many times before the amount of compacted soot reaches a critical saturation level, at which point it must be replaced or removed.
What does dpf delete do?
Airflow is impacted by DPF, especially when it's blocked and the exhaust process is delayed. It also has an impact on the overall power and performance of the engine. Fuel flows better into the engine when the DPF is removed, increasing pressure and power output. Getting rid of the DPF is a certain way to boost engine power.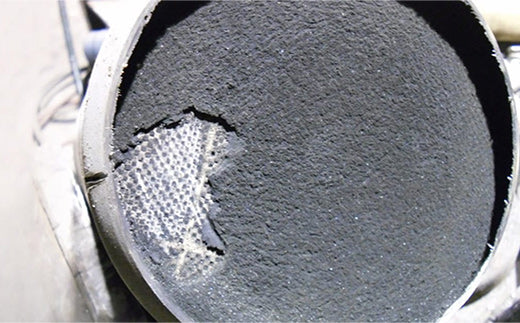 What does egr and dpf delete do?
With the limits on your engine's intake and exhaust removed by DPF and EGR deletes, your engine can produce more horsepower and torque at the expense of a higher engine temperature and more dangerous particulates in your exhaust fumes.
Can you delete the DPF without removing it?
By totally turning off the DPF, you may easily remap or tune your engine to avoid using it. However, since all you are doing is stopping the regeneration process, this is a very useless technique to solve the problem because you won't get any benefits and the DPF will still become clogged.
As a result, none of the extra soot and debris will be burned, which could result in an even higher bill when the DPF needs to be completely replaced.
What is the best dpf delete kit for 6.7 Powerstroke?
Diesel Dudes 6.7 Powerstroke Complete Delete Kit. Deleting the DPF and the EGR is usually advised since deletion tunes will also render the EGR system ineffective. The fantastic comprehensive packages from Diesel Dudes include both delete kits and a tuner that already has the required delete tunes pre-loaded on it. They also have different kits for dpf deletes, and you can choose one that has a whole 4′′ downpipe-back exhaust system or just the delete pipework.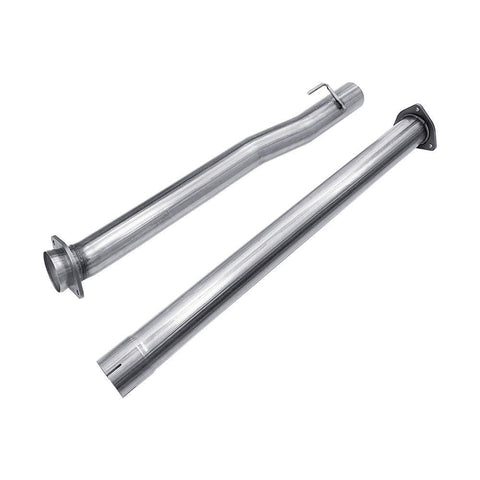 6.7L Cummins DPF Delete Kit
If the DPF and EGR systems are uninstalled, your off-road truck will operate much more efficiently and with less limitation than it would if the factory emission systems were still in place.
The list of components you'll need for a full deletion kit for a 6.7L Cummins engine, as used in Dodge diesel trucks manufactured in 2007 and after, is provided below.
Make sure the tuner you select can truly interact with the computer in your diesel truck to erase the DPF and EGR removal-related codes when you're looking for a tuner for performance diesel tuning and DPF/EGR deletes.
There are several different tuners available for the 6.7L Cummins, but only a select few of them can actually eliminate the DPF and EGR.
Duramax LMM DPF Delete Kit
It's as easy to boost horsepower and mileage if you don't care about emissions as it is to remove the DPF and EGR from your vehicle. Please be advised that these modifications are only applicable to off-road trucks in the US or in nations where such rules do not exist.
Your truck can breathe much easier and operate much more effectively if these severely constrictive and failure-prone systems are removed.
The list of components you will need to remove the DPF and EGR systems from your LMM Duramax engine, as used in the 2007–2010 GMC/Chevy diesel trucks, is provided below.
DPF Delete Pipe
By replacing the filter from the downpipe back, this exhaust pipe enables you to entirely disable the function using your tuner.
4" Aluminum Downpipe and Muffler Back Exhaust Kit No Tip for 6.6L GM Duramax from 2011 to 2016.
STRICTLY FOR RACE USE ONLY.
Made with 16-gauge Aluminized Steel.
Single side exhaust kit.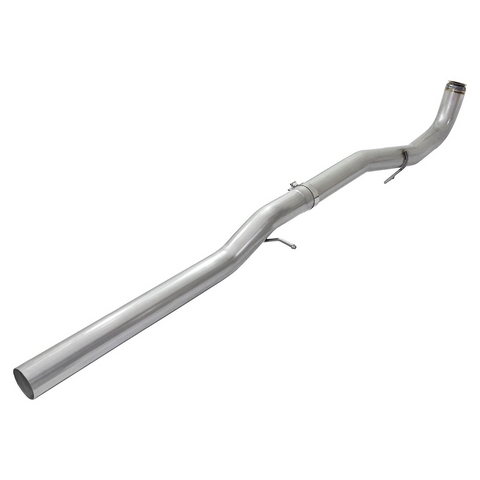 EGR Delete Kit
This complete EGR delete kit comes with everything you'll need to complete the delete as well as an updated intake elbow tube that will simplify and clean up your engine compartment while enabling significantly greater flow.
Replace the EGR system entirely without using any additional components.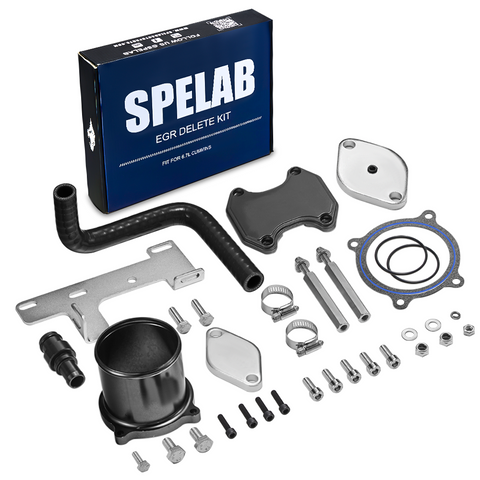 In Conclusion
The health of your car's engine can benefit greatly from DPF removal. No more high-priced DPF replacement expenses, no more limp modes when the car decides to do a forced regeneration, and improved MPG because the air restriction was removed, and the engine could now breathe more freely. Additionally, it results in a marginal improvement in the vehicle's power output, with potential for much greater gains depending on the map. A DPF removal also makes it possible to use some biofuels safely because they can't destroy the DPF if it's not present, even if you'll be letting those diesel particles flow freely through the exhaust.
Although it is allowed to remove a DPF filter from your car, using a modified vehicle that no longer conforms with the air pollution criteria it was built to satisfy is against the law according to the Road Vehicles Regulations. Removing a DPF will nearly always be against these rules.
A visual examination for the existence of a DPF will be part of the exhaust system inspection performed during the MOT test beginning in February 2014. The car will fail the MOT if the DPF is absent, even if one was installed when it was manufactured. A punishment of up to £1,000 for a car or £2,500 for a light goods vehicle could result from failing to comply with Regulation 61a.