SPELAB 2.0/2.25/2.5/3.0 Inch Remote Electric Exhaust Cutout Kit
This Electric Exhaust Cutout System is specifically designed and made to enhance the performance, sound, and power of vehicles with the flip of the toggle switch. Instantly increases up to 20+ Horsepower. Designed to be conveniently welded onto anywhere from the cutout location from the header to the catback of vehicles. The electrical appliance allows opening the cutout simply by flipping the switch and exhaust will be opened for a more direct exhaust flow, more power and desired loud rumble of the exhaust.
This Kit is compatible with ALL vehicles.
Note: please make sure you have enough space to install before purchase and make sure your exhaust size is same with the exhaust cutout.
Details and Specification:
Brand Name: SPELAB
Mounting Position: Rear
Pipe Material: Stainless Steel
Valve Material: Aluminum Alloy
Type: Dissipative Muffler
Color: Silver
Size: 2"/2.25"/2.5"/3.0
Weight: 3300g
Function: Adjust car sound
Warranty: 3 months in normal condition
The Exhaust Cutout Instructions(Click to view)
We also offer Dual Remote Electric Exhaust Cutout Kit, Please click the link.

a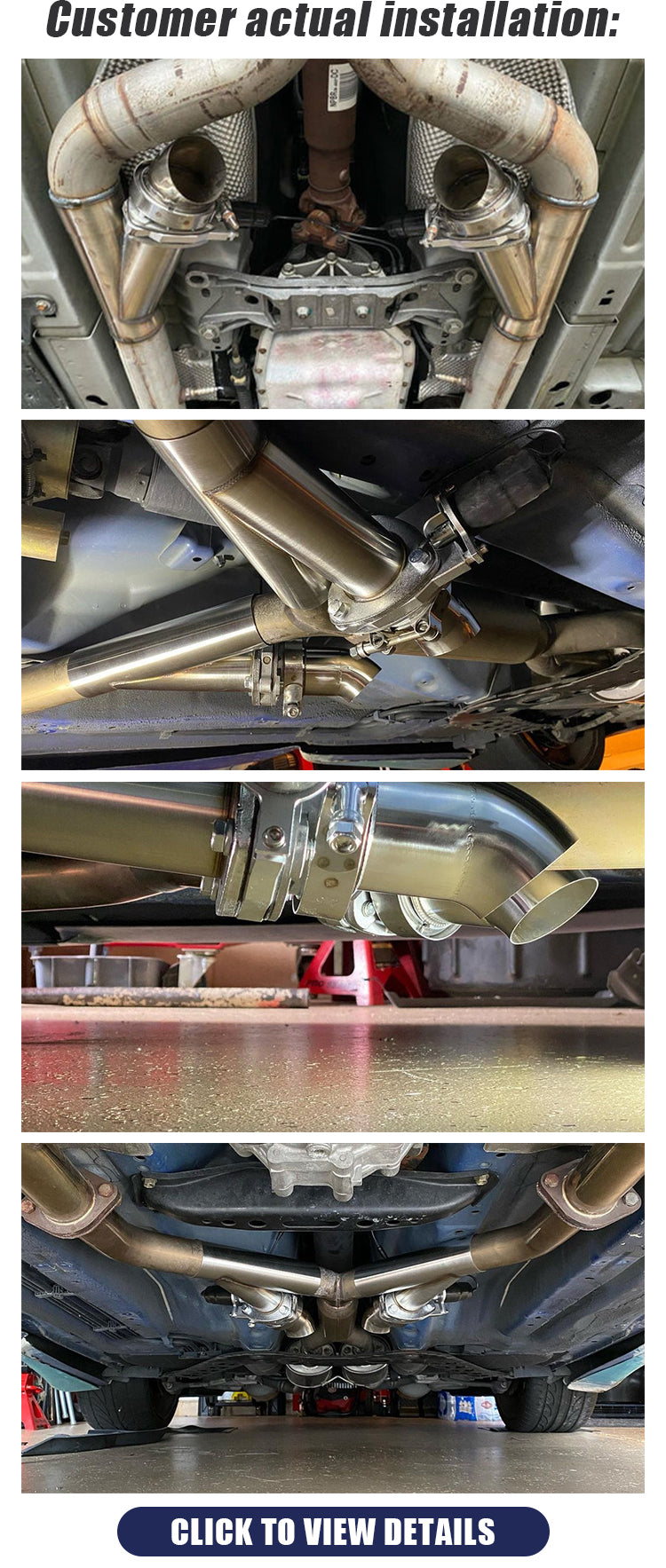 Great product. Very solid. Put it on two of my corvettes. I can go from loud to neighborhood mode in the push of a button. I highly recommend!!
Great Cutout!
It's quite easy to install if you have the right tools. It's really nicely built. Very solid stuff. It opens and closes very nicely and sounds amazing! Especially on Chrysler minivan… YES, I said a minivan. Lol. Anyways, Great Cutout! Would highly recommend this Electric Exhaust Cutout. -Joe
Free exhaust
With power comes noise, and this doesn't disappoint. 3 inch on a 5.7 HEMI..
Well made, works great, received fast, installed quick. Did run a loom to help protect wires, very happy!!
SPELAB 2.0/2.25/2.5/3.0 Inch Remote Electric Exhaust Cutout Kit
Makes my VQ37 roar
Installed the 2.5 inch cutout on a 2015 Infiniti Q50 3.7. The sound produced is awesome! Product works great, even in cold weather and was fairly easy to install. Would definitely recommend
Too much fun
If you can weld, this adds a lot of entertainment to a stock exhaust. Sounds really good.
Fantastic product from what I have seen so far. I am assuming it will hold up great based off the build quality. I was very unsatisfied with customer service and false labeling on the website. The kit was labeled as in stock which it wasn't. Therefore it took 3 weeks to get it delivered. I would appreciate accurate details on the website and accurate update emails. I asked when it would be shipped and was given false information 3 times. I also had to buy another battery for the remote because the given one was dead. Packing was great, everything was there, great product, just keep the website up to date.